Free Email Software for Mac
Free Email Software for Mac
Unleash the power of your Mac and the power of email with powerful email clients, efficient spam filters, sweet signature tools, stable mail servers, intelligent RSS Feed readers and lots more software and services.
Don't be satisfied with any "default" email client! Be picky with the most important email program (possibly the most important program at all), and make sure you are using only the best Mac email software.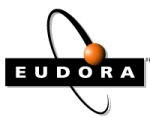 Eudora is an email client that runs on both the PC and Mac. Eudora allows users to easily import mail, addresses and attachments from Outlook to Eudora.
Thunderbird is a customizable and secure email client. It supports RSS feeds. Thunderbird allows users to tag messages with notes such as Important, Personal, To Do, Done, Later and other, or create your tags.
Opera Mail is a mail application integrated with the Opera browser. It allows users to send, receive, manage and search your messages with ease. Powerful spam filters filter out junk mail, and you can even train it based on your preferences.
Mulberry is an Open Source email client featuring calendar and contact list, and supporting various internet standard protocols. The Mac OS X, Windows and Linux code is all available.
Mozilla SeaMonkey's mail client features adaptive spam filtering, multiple accounts, and address books. It is perfect for both private and corporate use. SeaMonkey includes additional components such as HTML Editor, and a JavaScript debugger.
Alpine is an easy in usage email client, is great for the inexperienced users. Developed at the University of Washington, this email client is based on the Pine Message System.